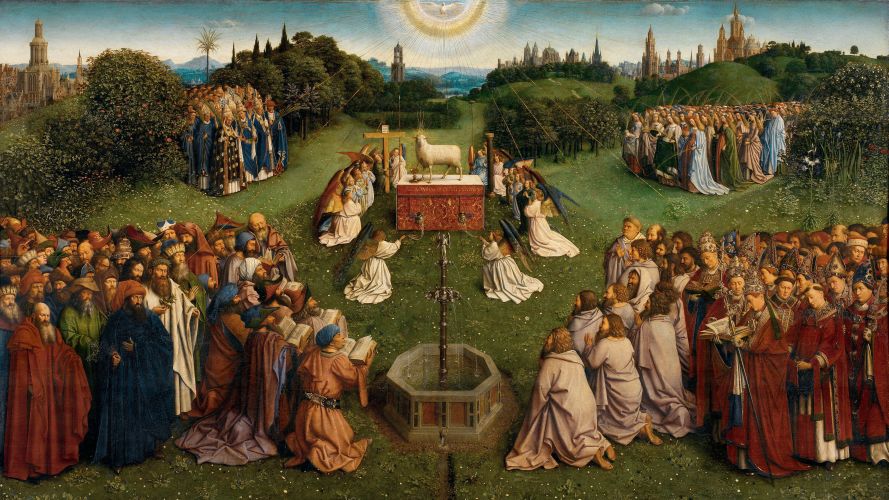 The Spirituality of the Ancient Liturgy
by Father Chad Ripperger, F.S.S.P. - Summer 2001
First of two parts
Among liturgists and theologians, it is generally considered true that each form of ritual embodies a kind of spirituality which is proper to that ritual. Thus, for example, the Eastern rites tend to emphasize the mysterious aspects of the spiritual life as well as the role of icons in promoting devotion to Our Lord, Our Lady and the saints. The ancient rite of Mass embodies a spirituality and spiritual lessons that can appeal to every generation and time. By ancient ritual is meant that rite which was codified by St. Gregory the Great and which underwent a very slow organic development over the course of centuries. The last missal promulgated that enjoys that organic growth is that of 1962.
It is the common perception in the Church today that the liturgical development of the medieval period was, in fact, decadent and that we must return to the apostolic and early Church period in order to know what real liturgy is as well as God's will regarding the liturgy. This is, however, a fundamentally flawed notion. Aside from the fact that modern liturgical experts (and by modern I mean of the last 100 years or so) were not accurate in their understanding of the liturgies of the early Church, the notion that medieval liturgical development was somehow an aberration is really a rejection of what was an authentic development based upon the understanding of the Mass as sacrifice. Moreover, such figures like to harken back to an era when the liturgy was supposedly "pristine," by which they usually mean that it conformed to their faulty theology of the Mass as a meal.
The point here is not to give a history lesson, but to explain that one of the premises on which this essay is based is that the ancient rite of Mass is actually the product of the hand of God Who used saints throughout history to develop it according to His holy intention. The desire to reject our liturgical patrimony seems to me to be in fact a desire to reject those things which God has done. Insofar as it is the work of God and the saints, the liturgy embodies certain spiritual principles in the very nature of the ritual that are worthy of reflection. Obviously, we cannot exhaust them all, so we shall limit the discussion to four: 1) the awareness of our sinfulness, 2) the need for self-denial, 3) perfection in virtue and 4) certain aspects about prayer. All of these are essential elements of any sound spiritual life.
READ...